4 officers injured in Cook County Jail after inmates attempt to light jumpsuits on fire
Sunday, April 16, 2017
WLS ABC Eyewitness News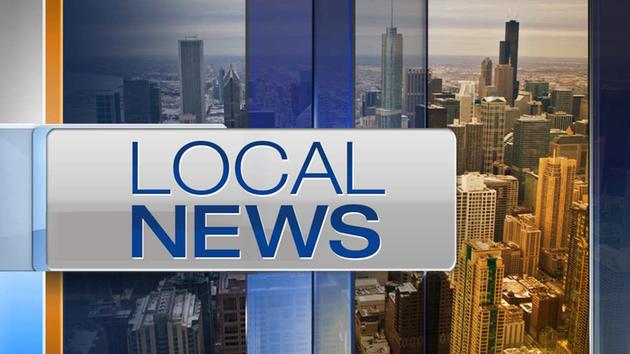 CHICAGO (WLS) --
Four correction officers were hospitalized Saturday night after an incident at the Cook County Jail in the Little Village neighborhood.
The officers were injured after an incident in Division 9, the jail's super max division, in a tier for problematic detainees who engage in sexual misconduct, said a spokeswoman for the Cook County Sheriff's Office. The inmates in that tier are issued specially designed jumpsuits, which they attempted to light on fire by using the microwave to ignite a wick.
This resulted in smoke in the united. Two officers were transported for smoke exposure and two others transported for injuries sustained while trying to secure the tier, the sheriff's office said. All injuries are non-life-threatening, the sheriff's office said.

Recent Headlines
Cook County circuit clerk says city owes $13M in fees
Wednesday, June 20, 2018
Chciago Daily Law Bulletin
Cook County faces $177 million in deficits over next two budget years
Tuesday, June 19, 2018
Chicago Sun-Times
Preckwinkle: Cook County facing 'difficult and challenging' $82 million budget shortfall
Tuesday, June 19, 2018
Chicago Tribune
Preckwinkle: $82M Budget Hole Means 'Difficult Choices' For Cook County
Tuesday, June 19, 2018
WBEZ Chicago Public Radio
Editorial: A Chicago revival: The Lazarus of Harrison Street
Friday, June 15, 2018
Chicago Tribune
Growing food, community
Wednesday, June 13, 2018
Chicago Tribune
Help Squad: Consumers can file lawsuits and other legal documents online —some free via an online fee waiver
Wednesday, June 13, 2018
Chicago Tribune
Residents speak out as Wilmette Board introduces minimum wage and sick time ordinances
Wednesday, June 13, 2018
Chicago Tribune
County's bid to avoid attorney fees for paraplegic detainee backfires
Wednesday, June 13, 2018
Chicago Daily Law Bulletin
Cook County Forest Preserves Show Off To Visitors At Daley Plaza
Tuesday, June 12, 2018
WBBW News Radio
Peek Inside the Old Cook County Hospital, Vacant for 16 Years
Tuesday, June 12, 2018
NBC Chicago
After 16 years, renovation underway at old Cook County Hospital
Tuesday, June 12, 2018
WGN Television
Officials break ground on $1 billion overhaul of long-vacant Cook County Hospital
Tuesday, June 12, 2018
Chicago Tribune
George Leighton, legendary Chicago judge and courthouse namesake, dies at 105
Thursday, June 07, 2018
Chicago Sun-Times
George Leighton, Chicago judge for whom criminal courthouse is named, dies at 105
Wednesday, June 06, 2018
Chicago Tribune
Cook County allows video gambling in unincorporated areas
Wednesday, June 06, 2018
Chicago Tribune
Backpage.com lawsuit against Cook County sheriff dismissed
Saturday, June 02, 2018
Chicago Tribune
Dorothy Brown's office to get federal monitor for hiring practices
Friday, June 01, 2018
Chicago Sun-Times
Coyote puppies tagged, health work-ups conducted in the Forest Preserves of Cook County
Thursday, May 31, 2018
Special to suffredin.org
EDITORIAL: Justice delayed 16 months — until a reporter starts nosing around
Wednesday, May 30, 2018
Chicago Sun-Times